Naturally, as we age, our teeth gradually get darker though they can also darken if the root is damaged or diseased and if the 'nerve' inside the tooth has died. Over time, even red wine can cause your teeth to discolour. It is necessary to find the cause of the discolouration before bleaching can be recommended, and this is done via a careful and thorough assessment.
If a qualified dentist delivers the effective treatment, whitening your teeth by bleaching is a safe procedure. Based on our professional knowledge of oral health, we will be able to incorporate teeth whitening into your overall treatment plan. Bleaching will not remove any surface of your teeth or change their shape and can be a healthy alternative to veneers, as the tooth's original structure won't be permanently altered.
It is very important to note that only a qualified dentist can whiten your teeth to give you your white smile. Often beauticians and other salons offer this service. However, this is illegal as they do not have the right training or knowledge to perform the procedure. Be aware that they could permanently damage your teeth and gums and they will not be able to assist you if there are any complications. Over-the-counter kits or teeth whitening products may also be unsafe as they often fail to declare the precise chemicals used. These kits cannot produce the same results as professional chair teeth whitening dental treatment by your dentist as only your dentist can decide on the appropriate dose of Hydrogen Peroxide (bleach).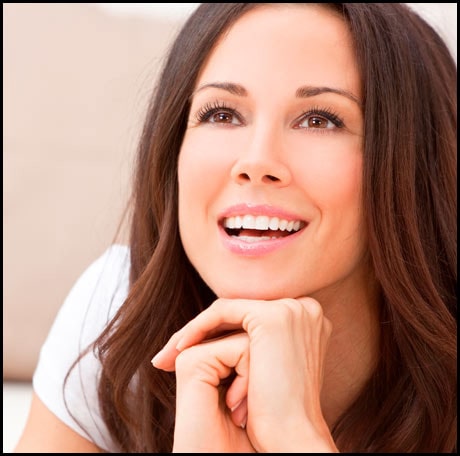 How Teeth Whitening Works
First, we will discuss with you the colour change you would like to achieve and give you an idea of how many treatments will be necessary to achieve your desired shade. A carefully controlled concentration of bleach is applied to your teeth using specially made trays that fit to your mouth. Similar to hair and skin, teeth vary in colour. Some are more yellow and darker, even when they are quite healthy.
What to Expect
The side effects you may experience are some sensitivity for a short time after your tooth whitening treatment. This is only a temporary feeling, and is completely normal. The sensitivity will fade, but be sure to use a soft toothbrush and avoid very hot and very cold food and beverages for a day or two.
One or two shades of the whitening process can generally be achieved through bleaching. In more severe cases of discolouration, other treatments such as placing crowns or veneers will be recommended to achieve an even colour across all your teeth.